It started with my custom girl, Angelica:
I designed a soft, flowy dress that would suit an angel :) After that I had a few requests for a dress similar to Angelica's, so I went out and bought more of that same fabric but in different colors. Now I have made the following dresses (modified from my original Angel Pattern) in the following colors:
Vintage White: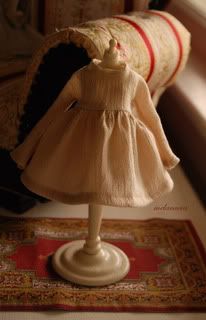 Olive Green:
Black:
Tea Stained White:
Blue: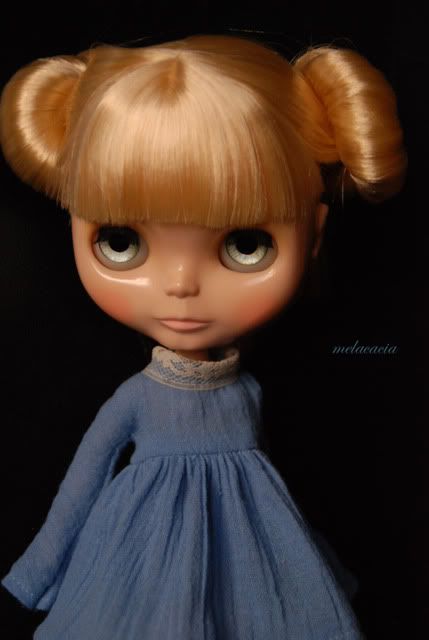 I also can make them in MSD (Mini Super Dollfie) size for BJD's:
This one shows the difference in size between Blythe and MSD :) (Shown in Tan and Vintage White)
I am working on a dark brown one right now too. I will add that photo when it is finished. I am just loving working with this fabric! It would make awesome nightgown material too, which I might create as well in the near future :)
Have a good weekend!! Thanks for stopping by!