Stacy's girl is done and ready to go home today. I gave her a completely new face-up, all new hand painted eye chips, a new dress, and I gave her a special hair treatment and restyled it. Her base is an SBL (Natasha Moore) Blythe Doll: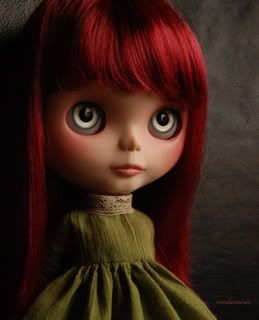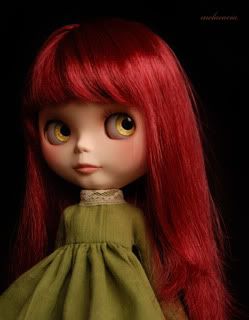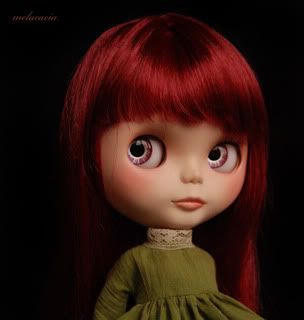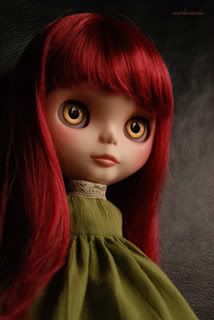 Thanks so much, Stacy! I hope you ♥ her :)
------------------------------
Tia is also moving today. But she is going all the way to Portugal!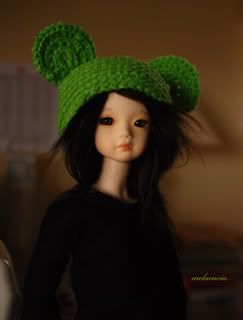 bye bye, Tia ♥ Thank you, Cristina for adopting her :)