My Souldoll Amy arrived today.. Finally! Tomorrow would be 8 weeks of waiting!
She is awesome. I am so excited to start working on her.. But I have other projects that I need to focus on first :)
Here is the "Box Opening" photo shoot: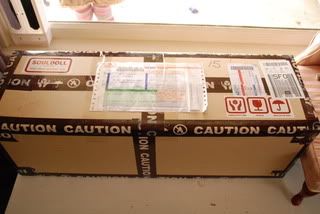 She arrived nude, bald, and with no makeup.. I am calling her my Alien Baby until I can get her looking alive :D She was trying to cover herself for this invasive picture LOL
yay!