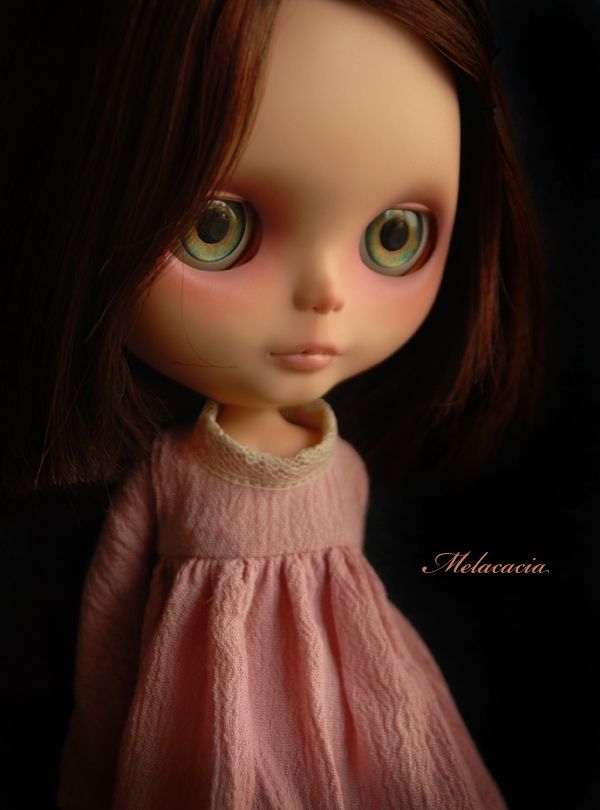 Please visit Blythe Kingdom for details:
http://blythekingdom.forumotion.com./t24791-fs-my-girl-nika-melacacia-custom-from-my-personal-collection
I completely customized her and her customizations are:
Completely sanded
Carved nose and mouth
All new media applied to face
4 pairs of my hand painted eye chips (one blue set is a Takara chip that I painted, the other 3 sets are my signature eye chips)
Sleepy eyes, gaze correction, slightly boggled
She has a beautiful saran reroot in two tones of reddish brown (not done by me).
She has a Licca body that has loose hips.
I will send her in one of my Angel dresses.
* She is from my personal doll collection and not a doll that I created to sell... She was intended as a part of my doll family and although she is in great condition, she is not a brand new creation (OOAK Artdoll). She means a lot to me and I hope she finds a wonderful home.
If you are not on BK, you can contact me directly.
Thank you!